Dhanteras is a festival that is observed annually on the Trayodashi Tithi of Krishna Paksha in Kartik month. On this day, which commemorates Vaidya Dhanvantari's birth anniversary, people buy gold, silver, and other lucky items, which benefit them. The dates for this year's Dhanteras are October 22 and October 23, 2022.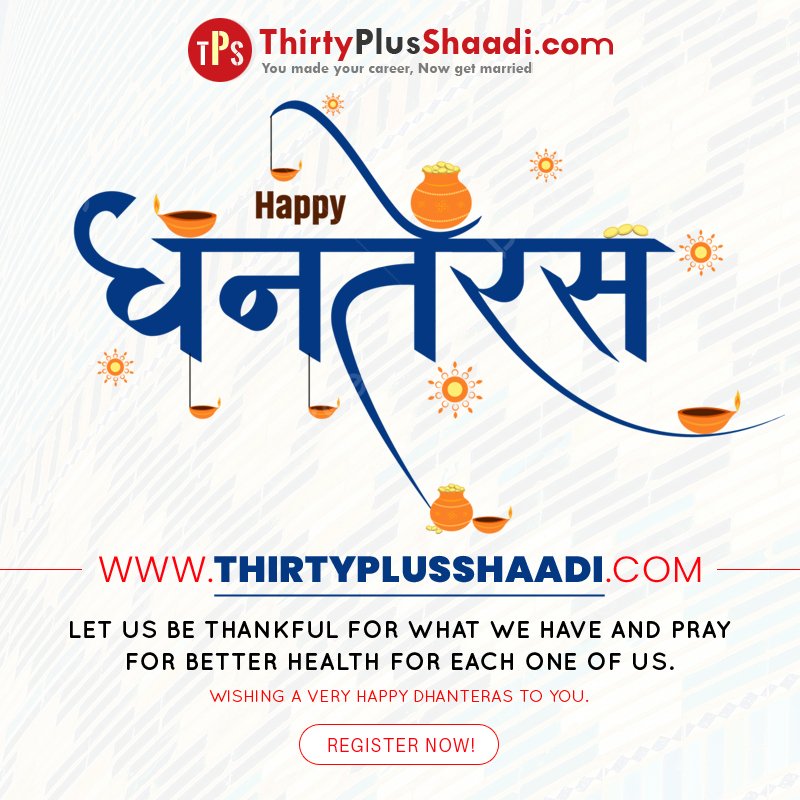 Dhanteras, also known as Dhan Trayodashi, is a Hindu festival celebrated two days before Diwali. In Hinduism, the Dhanteras festival is considered very auspicious. It is believed that by purchasing auspicious metals such as gold, silver, and so on this day, a person receives numerous benefits and Goddess Lakshmi is pleased. On the day of Dhanteras this year, a very auspicious coincidence has occurred

On this day, Lord Dhanvantari is worshipped, and during the Pradosh time, a lamp is lit in honour of Yama. According to the Hindu calendar, Trayodashi Tithi or Dhanteras Muhurat 2022 in the Kartik month will begin at 6:02 p.m. on October 22 and terminate the following day at 6:03 p.m. on October 23. In such a case, Dhanteras will be observed on October 22, 2022.
The Panchang has set the time for Lord Dhanvantari Puja on October 22, 2022, between 7:10 pm and 8:24 pm. On this day, traders worship their books of account and pray for business success to Kuber, the god of wealth.
धनतेरस मुहूर्त 2022: 06:02 pm (22nd अक्टूबर)- 6:03 pm (23rd अक्टूबर)
काल
तारीख
समय
प्रतोष काल
22 October 2022
5.52 pm – 8.24 pm
वृषभ काल
22 October 2022
7.10 pm – 09.06 pm
This Dhanteras, a combination of Tripushkar and Indra Yoga is forming, which is thought to be very auspicious for increasing wealth.
This season, the Dhanteras celebration is bringing with it a really fortunate coincidence. The worth of Dhanteras will last till two people after 27 years, predicts the astrological almanack. Due to the fact that Trayodashi Tithi will begin on October 22 at 6:02 PM and terminate on October 23 at 6:03 PM.
In this case, shopping would take place the first day at night and the second day all day. Worship to Dhanvantari Dev, Lakshmi, and Kuber, as well as the purchase of gold, silver, and household items, are all purchased on this day.
Lord Dhanvantari was born on Dhanteras, according to mythical writings. He is revered on this day because of this. Lamps should be lit in the house's courtyard and main gate in the evening on Dhanteras. because Dhanteras itself marks the beginning of the Deepawali festival. By illuminating diyas in the evening on Dhanteras, one can acquire a renewable virtue.
Additionally, purchasing broom, coriander seeds, Kuber Yantras, and Shree Yantras is regarded as a sign of pleasure and success. The Goddess Lakshmi, on the other hand, is pleased and bestowed with favours when Sri Yantra is worshipped during Deepawali.
Please leave any questions you may have about Dhanteras Muhurat 2022 in the comment area below. May the Dhanteras holiday bring you happiness and fill your home with glitter of success and happiness. Sincere Dhanteras greetings to you and your family.