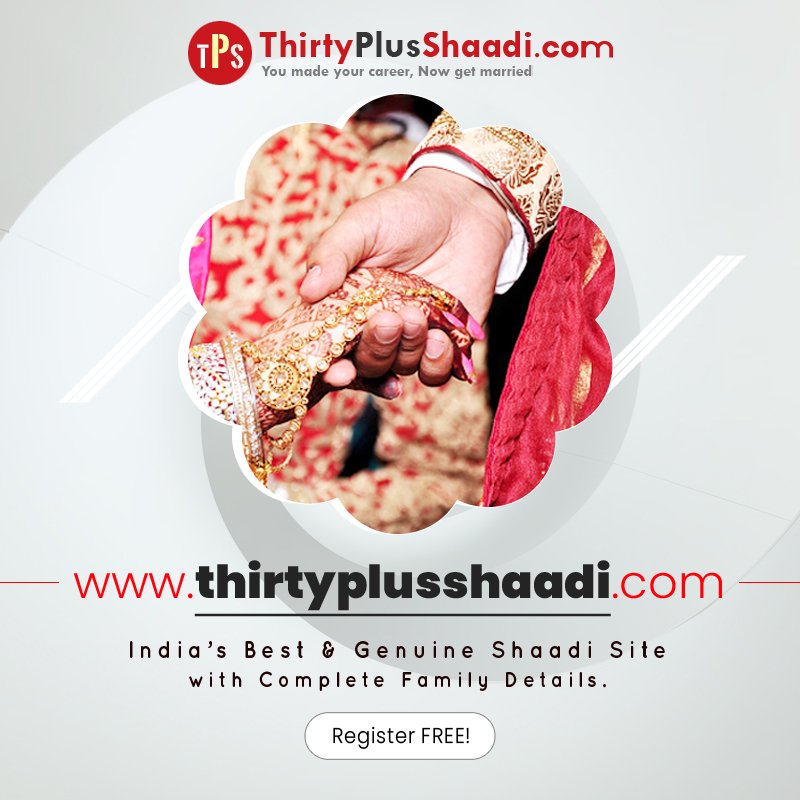 Personal Attention: A very prominent reason why relatives working as matchmakers were great at their work was due to the attention they would put in the case. Offline marriage platforms with their army of matchmakers seek to do exactly the same. At Thirtyplusshaadi.com – a leading offline marriage bureau – a team of 50+ personal matchmakers is at work to make clients feel at ease.
Authentic Profiles: Offline marriage bureaus register profiles only upon physical meeting with the candidate or their family members. Verification of candidate is done through documentation to ensure that such a person exists and the profile is genuine. The offline verification process is carried out at Thirtyplusshaadi.com temple centers by the temple representative.
Curated Profiles: Personal matchmaker is able to understand the exact requirements and consequently shares only those matches which meet the expectations. Online platforms, on the other hand, keep on spamming your mobile with numerous matches most of whom do not cater to your needs.
Mediation Services: Right from suggesting matching profiles to ironing out differences which were done earlier by the matchmakers is now being done by offline partners. Personal matchmaker plays a supremely important role in seeing the entire process right from matching to fixing up of the dates and in between keeping all the parties sane. Thirtyplusshaadi.com matchmakers arrange conference calls before meetings to smoothen the process.
Expedited matchmaking: With your personal matchmaker you are able to get matches that suit your preferences which translates into you being able to hand-pick profiles you want meetings to be set up with. Once that is done the headache of following up and setting up a mutually desirable date and the place is shifted to the matchmaker. Management of the work by professionally experienced matchmakers brings expediency to the entire process.
Personalized matchmaking services cater well to those who are looking for a friendly professional face to help them successfully mature their matchmaking search.